Play the above movie for a virtual tour of Cordogan's Pianoland!

Click on the bottom-right to view it full-screen.

Buying a Piano?
Please click here for links to our piano inventories:
Please call 630.584.5000 for current, best pricing and availability in your area.
Selling A Piano?
Servicing A Piano?
About Cordogan's
Exclusively from Cordogan's
Downloadable Player Piano Song Library
Customer Software Upgrades

***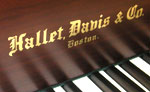 Hallet Davis Pianos:
Top-rated pianos in 24 styles and finishes!




Bohemia Pianos:
Handmade pianos from
the Czech Republic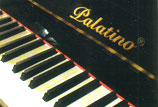 Palatino Pianos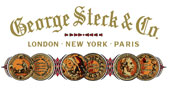 George Steck Pianos

Falcone Acoustic Pianos

Buying a used piano?



Get to know the bad guys first.
click on the "Wanted" sign above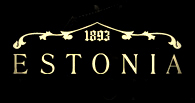 Handcrafted Estonia Grand Pianos





Casio Celviano Digital Pianos
Cordogan's Bench Inventory
Inventory changes daily. Prices subject to change without notice.
Over the 60+ years of being in business, Cordogan's has assembled a collection of new, OEM piano benches from manufacturers who do not sell these benches to consumers or even distributors. This listing features original benches that mostly came with Kawai pianos but we have them for sale because we ended up selling a different bench with the piano.

The quality level of these benches is much higher than that of any other after market piano bench in a comparable price range. Cheap after market benches are easily found on the internet. They're mostly made in China or Indonesia, but even cheap ones cost $300+, and you won't find the finishes/styles found in our collection. Our inventory is limited to what you see here, but if you have a piano in need of a bench and one of our benches happens to match your piano, consider this a needle-in-a-haystack find because these benches are not available anywhere else on earth! Shipping is not included in the price and is calculated by your zip code. Please call 630.584.5000 for a shipping quote or for any additional questions you have.

Price

Manufacturer

Origin

Finish

# in Stock

Style

Size

Model

Tags

Photo
click thumb to enlarge!

$391.70
Kawai
USA
Cherry
1
French Provincial
29.5/14/19
600 Series
Kawai 602F replacement bench
350.00
Unknown
USA
Satin Walnut
1
Traditional
30/14/19
Unknown
Walnut console replacement bench
350.00
Kawai
USA
Cherry
2
French Provincial
30/14/19
900 Series
Kawai 902F 903F 906F replacement
295.00
Kawai
USA
Oak
7
Traditional
30/14/19
500 Series
Kawai 502S UST8 UST8C SC-3 replacement
391.70
Kawai
USA
Cherry
1
French Provincial
30/14/19
500 Series
Kawai 502F replacement bench
350.00
Kawai
Japan
Mahogany
2
Traditional
30/14/19
700 Series
Kawai 706T replacement bench
395.00
Kawai
USA
Oak
1
Mediterranean
30/14/19
900 Series
Kawai 902M 903M 906M replacement
375.00
Kawai
USA
Oak
1
Mediterranean
30/14/19
600 Series
Kawai 601M, 602M, 604M replacement
295.00
Unknown
USA
Oak
1
Mediterranean
30/14/19
Unknown
366.70
Kemble
Italy
Mocha Walnut
1
Traditional
13/29.5/19
Unknown
416.70
Kawai
Japan
Satin Walnut
1
Traditional
32/15.5/19
KG/RX
Kawai KG Series replacement bench
466.70
Kawai
Japan
Polished Mahogany
2
Traditional Artist
14/23/Adj. 18-21
NS/K
Kawai NS20, NS20A, K50 K60, K5, K6, NS15 replacement bench
416.70
Kawai
Japan
Sapeli Mahogany
1
Traditional
32/15.5/19
KG/RX
Kawai KG Series replacement bench
395.00
Kawai
USA
Oak
1
French Provincial
29.5/14/19
600 Series
Kawai 601F, 602F, 604CF replacement