Finding a Teacher

Finding the right piano teacher is a lot like finding the right babysitter. You may find yourself looking for similar qualities! A degreed musicians certainly offers instant credibility on some level, but it doesn't necessarily mean that they're a good fit for YOUR child. And there are plenty of excellent piano teachers without music degrees too.
When choosing a piano teacher, please take the time to interview piano teachers to see if:
A) the personality fit is compatible
Do you want lessons to be fun?
Do you want them to be a source of discipline?
Do you wish to experience lessons from a teacher who comes from a different culture?
B) your mutual goals are similar
Do you want only classical music? A mix of popular and classics?
C) their rates are acceptable
D) their cancellation policy is fair
E) the lesson environment (their home, your home, their school...church) is relatively convenient, consistent and academic in nature.
Remember, you should hope to be attending these lessons for years and years so it should be a place/environment that you enjoy visiting!
F) they offer recitals?
If so, where...how often? And does that work with your schedule?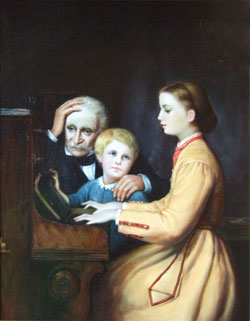 Cordogan's has painstakingly gone through Chicagoland to create lists of piano teachers that are available in different areas. We offer these lists FOR FREE, however, we do not email, fax or provide the lists over the phone. We simply ask that you pay us a visit so you can see our store. There's no purchase necessary, but since we spend considerable resources to continue to offer this free service, we ask recipients to at least experience our store. Maybe you'll tell a friend, find a piece of sheet music you like, etc.
So if you'd like a list of piano teachers for any of the following areas,
please visit our Geneva store:

Arlington Heights
Aurora
Barrington
Batavia
Buffalo Grove
Chicago
Dundee
Elk Grove Village
Evanston
Geneva
Glencoe
Gurnee
Hoffman Estates
Joliet
Kildeer
Lake in the Hills
Markham
Northbrook
Palos Heights
Plainfield
Rockford
St. Charles
Schaumburg
Sugar Grove
Winnetka