Play the above movie for a virtual tour of Cordogan's Pianoland!

Click on the bottom-right to view it full-screen.
VISIT THE
CHICAGO PIANOS BLOG FOR UP-TO-THE MINUTE INFO ON THE PIANO INDUSTRY FOR CONSUMERS:
chicagopianos.wordpress.com

Home

Buying a Piano?
Please click here for links to our piano inventories:
Please call 630.584.5000 for current, best pricing and availability in your area.
Selling A Piano?
Servicing a Piano?
About Cordogan's
Exclusively from Cordogan's
Downloadable Player Piano Song Library
Customer Software Upgrades

***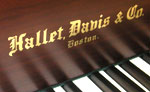 Hallet Davis Pianos:
Top-rated pianos in 24 styles and finishes!




Bohemia Pianos:
Handmade pianos from
the Czech Republic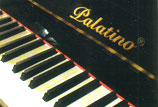 Palatino Pianos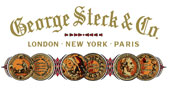 George Steck Pianos


Knabe Vertical and Grand Pianos

Buying a used piano?



Get to know the bad guys first.
click on the "Wanted" sign above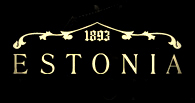 Handcrafted Estonia Grand Pianos





Casio Celviano Digital Pianos
Cordogan's & The Community
CORDOGAN'S ACTIVELY CONTRIBUTES TO COUNTLESS MUSICAL ORGANIZATIONS AND SUPPORTS THE FINE ARTS, GIVING BACK TO THE COMMUNITY WHAT IT GIVES TO CORDOGAN'S.
Since 2006, Cordogan's has maintained their "Piano Donation Program" that helps non-for-profits obtain wonderful pianos!

12-25-06 PRESS RELEASE : Cordogan's announces the "Piano Donation Program"
"Play It Again, Sam! -- Cordogan's gives pianos a second wind through innovative donation program

Geneva, IL -- Thinking of selling your piano? Cordogan's Pianoland in Geneva has designed a program to pair up piano donors with non-for-profit institutions in need of a piano.

For qualifying pianos, Cordogan's will pick up the piano at Cordogan's expense and provide the donor with an appraised value for tax purposes once we have found the piano its new home. Cordogan's will tune the piano, provide for any necessary repairs and review their list of non-for-profit institutions who have expressed the need for a piano. The only expense to the institution is a discounted delivery fee. Their services can easily exceed $1000 per piano.

The idea came to a co-owner after donating a piano to a Katrina victim over the summer. The teenage music teacher of handicapped students caught his attention when she indicated her piano had be ruined by the hurricane. When local media picked up on the story, people began contacting Cordogan's, indicating that they'd also be willing to donate their piano to a worthy cause.

"We often get calls from organizations asking us to donate a piano, but calling a piano dealer for that kind of donation is like asking a pew builder to donate pews to a church. Churches and schools are a big part of our business," Cordogan said. "Nonetheless, we have become aware of willing donors, and for any piano dealer to ignore the opportunity to pair up willing piano donors with hardship situations is almost culturally irresponsible." To that end, Cordogan's is now actually going out of their way to find donors and non-for-profit institutions who are in need of a piano.

Cordogan's participation in providing for the appraisal, move, tuning and repairs is proving to make this an easy way for people to give, especially during the holiday season. Such services can easily otherwise reach $1000 per piano which is often cost prohibitive for both the donor and the would-be recipient.

"We have a retiring music teacher who is donating a five-year-old, European-made professional upright valued at $13,000. An elderly lady in Elgin also just donated a very nice piano." Cordogan's is in the process of reviewing potential "homes" for these instruments.

If you are in a position to donate a piano, please fill out our "Instrument For Sale" form, and under the "Reason for selling", indicate that it's for donation. Please understand that the response to this program has been overwhelming and Cordogan's cannot accept every piano that is available for donation. Our services involved with each donation piano can exceed $1000 so we begin by limiting qualifying pianos to being worth at least that much. Beyond that there can be other hurdles as well – difficulty of move, amount of work needed, etc. Cordogan's has donated tens of thousands of dollars to Chicagoland in pianos – but there is a limit to what we can do! :)


Since 1994, Cordogan's has donated the use of 12 grand pianos for an annual fundraising concert called American Grands, in which over 300 piano students of all ages -- and from all over Chicagoland -- get to perform alongside their peers and teachers. This concert is always completely sold out and helps benefit Elgin Community College's Visual & Performing Arts Center.




Over 300 performers sharing twelve grand pianos is the essence of the Cordogan's sponsored "American Grands" concert annually held at Elgin Community College.

If you haven't experienced the power of music lately, thirty seconds of sitting in this audience will remind you. Seeing children as young as 7 years old wearing tuxedos or sequined gowns while gaining the unique stage experience at the hands of over 1000 concertgoers is a most memorable site!

____________
| | |
| --- | --- |
| | Cordogan's extensively funds the St.Charles Art & Music festival, bringing world-class artists such as John Browning, Pinchas Zuckerman, Leon Bates, Christopther Parkening, and George Shearing to Chicago's western suburbs. |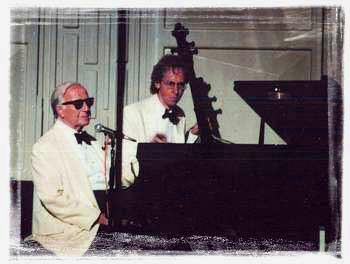 "Jazz legend George Shearing performing at the St. Charles Art & Music Festival"
| | |
| --- | --- |
| | "Cordogan's offers the $5000 grand prize for the winner of the International Piano Competition featured at the bi-annual St. Charles Art & Music Festival. |
| | |
| --- | --- |
| | Cordogan's supports local tuner and teacher organizations by loaning out their facility at no charge for chapter meetings. |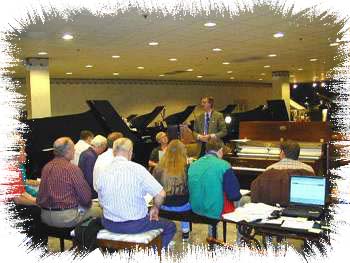 "Chicago area piano technician Bruce Dornfeld discusses action regulation with a local Piano Technicians Guild chapter at Cordogan's."
| | |
| --- | --- |
| | Cordogan's offers continuing eduaction seminars to teachers, helping grow the musical community. |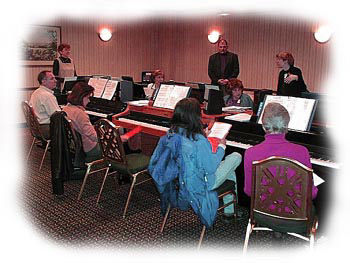 "Brenda Dillion, Education Consultant, and Travis Mitchell, Roland District Manager and digital piano expert, offer teachers advice on implementing technology into their curricula at a Cordogan's seminar, November 2002."



| | |
| --- | --- |
| | Cordogan's has help fund events at the following Chicagoland learning institutions: |
Northen Illinois University
Wheaton College
North Central College
Elgin Community College
Judson College
Benedictine University

South Suburban College
Knox College
Lake Forest College
North Central College
DePaul University
Moody Bible Institute
| | |
| --- | --- |
| | Cordogan's offers free recitals, shows and in-store performances for the community from local talents to famous performers such as the late Steve Allen or Nickelodeon's Blues Clues. |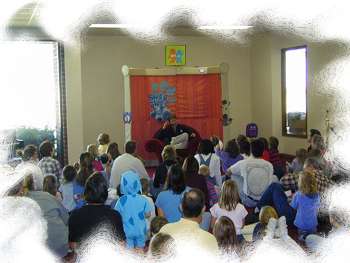 "Nickelodeon's Blues Clues entertained over 1000 people during six free shows given at Cordogan's Geneva location"
| | |
| --- | --- |
| | Cordogan's and Wheaton College have established the G.W. Cordogan Memorial Scholarship, partially funding tuition for those in need of financial assistance. |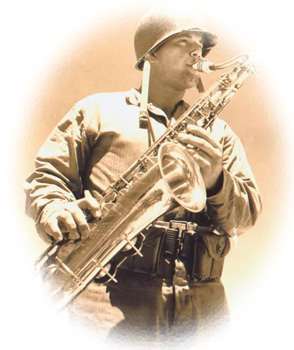 "Gus Cordogan
was a well-respected instructor adept
at 12 different
instruments."
| | |
| --- | --- |
| | Cordogan's supports several charity auctions each year, providing goods and services that fund the cause. |
| | |
| --- | --- |
| | For decades, Cordogan's has regularly hosted free school tours of their stores. Today's tours also include access to their Geneva piano remanufacturing facility, offering groups a fun, educational lesson in the history of the piano. Visitors receive "goody bags" including coloring books, pens, and other musical novelties. |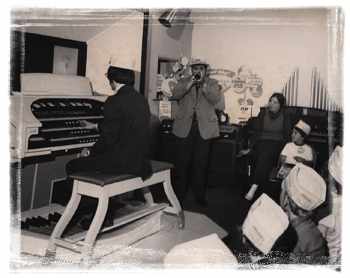 "THEN -- (c.1973) organist
John Grune accompanies Connie on the trumpet."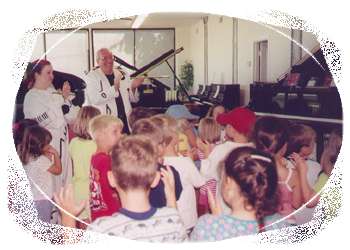 "And NOW --
Mr. Notes and Miss Melody entertain a school tour by playing an interactive rhythm game."



***