---
Restoration/Rebuilding Facilities at Cordogans
---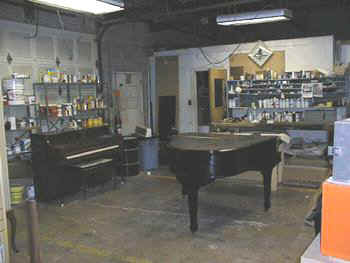 This is the Digital Player Installation Center at Cordogan's Pianoland in Geneva, IL, where our technicians install and calibrate digital player piano systems.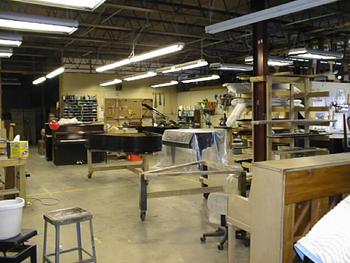 This is our Restoration Center, also at Geneva, where our technicians perform routine tasks like voicing, as well as highly complex and delicate procedures like soundboard and rib repair.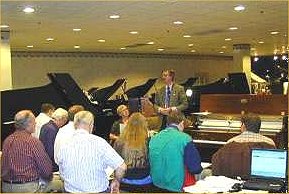 Local chapters of the Piano Technicians' Guild hold regular meetings at Cordogan's to hear lectures from our technical staff, as well as from other prominent local technicians.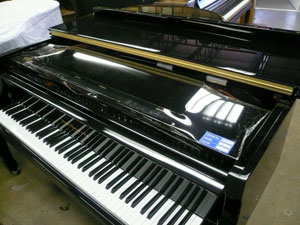 Here's how a piano comes to us: shrink-wrapped and unprepared! The wrapping leaves behind a film that becomes yours when a dealer sells "out of the box!"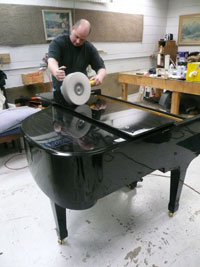 If we were four-walls-in-a-strip-mall, we wouldn't be able to spin a buffing wheel to get all the packaging marks off a piano and make the piano shine as much as it can. It takes a buffing room (see left) to keep the pummus (white chalky substance that gets applied to the buffing wheel) from getting all over everything in the store.
***