Tips for Photographing your Vertical Piano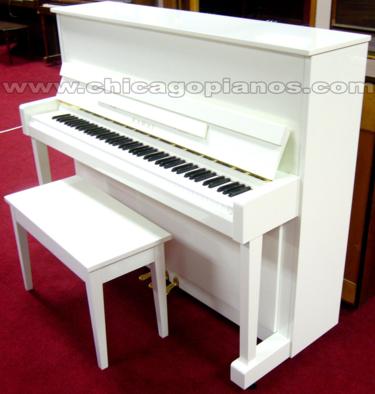 Picture #1 -- The full shot: Try to get the entire instrument and bench in the picture from a 45 degree angle, as shown, with the key cover open. This will give us the opportunity to see both the front and any design work on the side of the cabinet.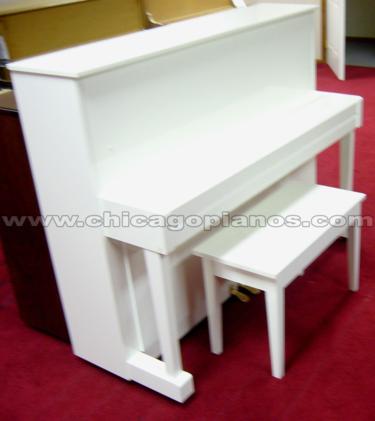 Picture #2 -- The full shot from the other side: same idea here, only we would like to see the other side and see it with the key cover closed.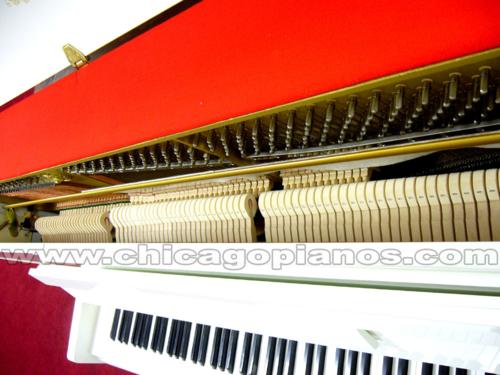 Picture #3 -- Full shot of the hammer line: We're looking for the continuity and alignment of the hammers ("the things that hit the strings") so please capture as many hammers in the picture as possible.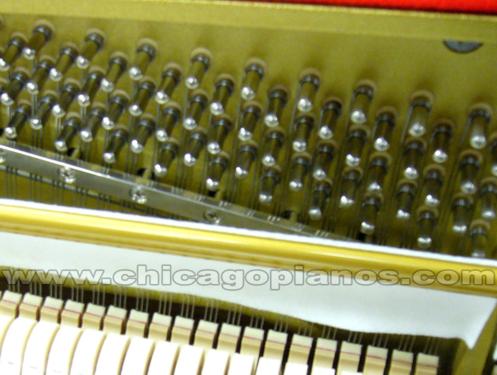 Picture #4 -- Close up of the tuning pins: The closer you can get to a section of tuning pins (say, one third of the total number of the piano's tuning pins), the better. Clarity is important here, as we are looking to be able to see important detail work. Hopefully you can do better than we did in this picture! :)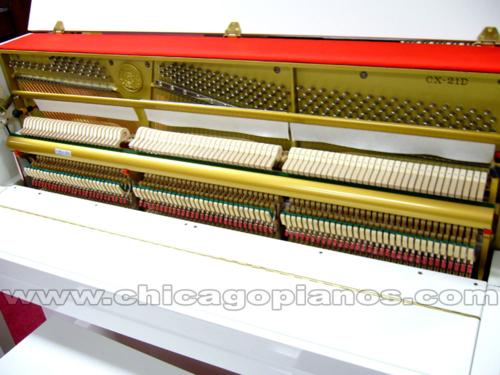 Picture #5 -- Front panel removed: Yes, this might require a little extra work in removing that front panel (some are easier than others), but if you can get this picture it would be most helpful!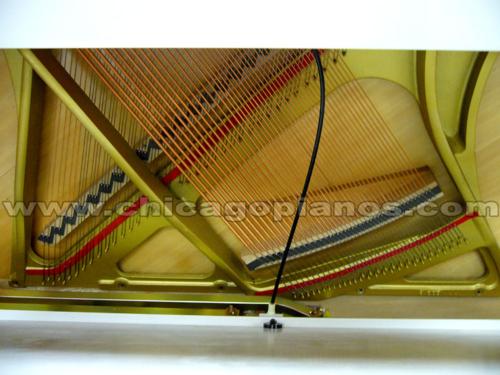 Picture #6 -- Bottom panel removed: Same here. The bottom panel may actually be a little easier to remove. There are usually two clips at the top of the panel (all the way on the left and right) that secure the panel. Releasing them usually releases the board so you can tilt it forward and remove it. We're looking for cracks in the bridges and in the soundboard, so any visual evidence you see of either would be important to know.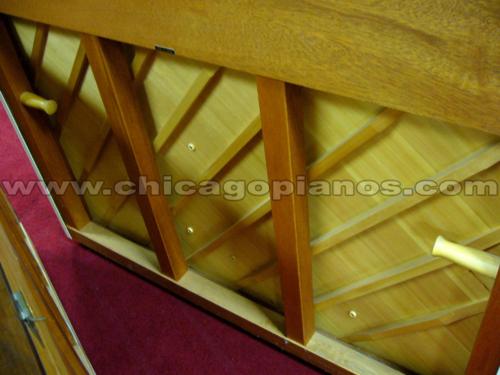 Picture #7 -- Back of piano: We're looking for cracks in the soundboard here. Again, please share any evidence of this that you may find, whether or not it is visible in the images.

Please submit all images in an email to purchasing@chicagopianos.com. Also be sure to fill out our "selling our piano" form!

Thank you!